Reputation
We believe that reputation is the best form of advertisement for our future customers.
With the many years of experience we have in the double glazing industry, we are perfectly placed to understand your double glazing needs.
While other companies can make bold claims and unbelievable offers, we can back our good reputation up by satisfied and loyal customers.
The price we quote is the price you pay, No hidden extras guaranteed.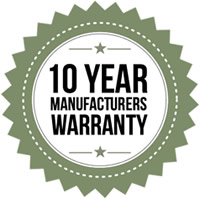 Please thank Stef for a great job! We are more than happy with the new windows and door! We were also very impressed with Stef¹s professional attitude towards his work and at how much he showed respect for our home whilst doing the installation.
We will definitely be recommending him to any and all, and also when we are ready to do the rest of the house we will sure to be in touch.
Thank you again.
We were very impressed with our 23 units installed by Stef. We particularly liked Stef's personal touches and finishes too. Stef was reliable, very adaptable to our mind changing and patient when working round our other tradies. Get in touch with Stef if you want to come and see our windows.
I found West Coast Double Glazing to be a professional ,competitive and experienced company. My main reason for double glazing was to reduce excessive traffic noise but it has done much more. It has lifted the appearance of my house ,reduced noise and better control of internal temperatures' am so pleased I am now saving to do another section of windows. Money well spent,
Thank you Stef.
We can not thank you enough for such a magnificent job. We love our new double glazing windows and french doors. We will definitely recommend you to all our friends. We wish all the tradesmen in Perth would be like you.  
I cannot say how pleased I am with my new double glazed windows from Stef at West Coast Double Glazing. They look so very smart, and are easy to open and close. Being so adjustable I can choose how much fresh air I want with the perfect flyscreen that came with it, you have no need to worry about insects! They look so bright and fresh and add a modern look to my older property. When it is hot they help reduce the heat inside, when it is cooler, they help keep out the chill.
I can completely recommend this company, and the installation went so smoothly,
We were absolutely delighted with the renovation of our kitchen and family room doors and windows. The bay windows and French doors all with Georgian barring look absolutely stunning and have made a huge difference to the noise impacting from an adjacent highway. The work was carried out quickly, efficiently and tidily without any damage to the surroundings – this was a big plus for us, as previous work by other contractors had resulted in significant damage to the surrounding walls. We can wholeheartedly recommend West Coast Double Glazing as a reliable and quality contractor for double glazed windows and doors.
We are wrapped with how they've all turned out. Really pleased with the whole process, from Stef's advice, his friendly and professional manner and the final product. Just need to save a few more bickies to do the rest of the house. 🙂
Thank you Stef for your efficient service. We are very happy with our windows and doors and would have no hesitation recommending you to friends. First class workmanship, and very pleasant service. Best wishes to you and your family.
Following quite a lot of thorough research and discussions with several double glazing experts, we came across Stef Colkin from West Coast Double Glazing who appeared to possess all of the attributes we were looking for.
Essentially we needed double glazing to the windows and double door to the balcony of our bedroom which faces a busy road with its subsequent traffic noise, especially in the early morning and peak traffic times. We contacted Stef and without hesitation he made an appointment to visit our home later the same day. Stef knew exactly what was required and recommended complete replacement of windows and door frames with quality German UPVC frames with double glazing. Whilst quality double glazing is not inexpensive, Stef's quote was more than reasonable and we had confidence in his experience, knowledge and expertise to fulfil our requirements to complete the job.
Stef didn't let us down and within the three week time line to manufacture the products, he returned hands on to complete the installation which he carried out in a professional manner. The job has achieved our expectations in reducing the traffic noise sufficiently and greatly increased our level of comfort.
We have no hesitation in recommending West Coast Double Glazing as a most reliable company and from our experience Stef is an absolute professional at his craft and a pleasure with whom to conduct business.
Stef, thank you very much for the great job you've done installing doors and windows at our house in Carine. We had 6 windows, one patio French door and one back door installed so far and couldn't be happier. When I started my research on double glazed companies, I got 5 quotes. Stef was the only one who promptly visited the house at a convenient for us time and provided advise and a quote. He was very approachable, not pushy and gave me reassurance that I needed. Other companies were either unwilling to visit the house or didn't seem to be as personable and willing to provide good customer service. Stef met all the deadlines as agreed and provided minimum disruptions while doing the work. Overall great quality, short timeframes and very good price.
Thanks a lot for the great job and we'll be going back to Stef for more installations and recommending him to friends.
Dianne and I wish to convey to you that it was a pleasure having you install the two large double glazed doors with Barrier screens.
Your workmanship was of high quality, nothing was a problem as you worked to our home requirements.
From now on we can be confident that we can live with less outside road noise and feel safe and secure both day and night.
Deciding to have the whole house double glazed was an expensive and somewhat apprehensive decision. However, 5 doors and 14 windows later, I am thrilled to be able to say that I am absolutely delighted at having done so.
It was a fair price for the amount, and excellent quality of the work done. I not only have the security I was seeking but the added bonus of a quieter home. The upstairs rooms in particular, are considerably cooler.
The thought and care Stef put into fitting my treasured leadlight between the glazing in one of the doors, truly exceeded my expectations and looks stunning.
I can only add that it was a pleasure having Stef in my home and I cannot speak highly enough of the quality of the product used and his workmanship in installing it. It is so refreshing to find someone who takes pride in their work and has the necessary expertise to do it so competently.
I have no hesitation whatsoever, in recommending West Coast Double Glazing and I thank you for making this one of the best decisions I've ever made.
Thanks Stef for your prompt service fitting our double glaze window at our beach house. Made such a difference. Impressed by the way house left with no sign of any debris to clean up.
Hello Stef,
Just a note to say thank you for installing our double glazing. It's great. Actually, you restored our faith in tradesman. We really appreciated your hard work, efficiency, promptness, speed, neatness, no mess and all- round professionalism. Actually, we had a few quotes, and apart from the fact that your price was the best one anyway, we really appreciated that there was none of the usual nonsense of "special offers ending today", "let me phone my manager to see if we can do it cheaper" etc etc. Also, we benefitted from the fact that double glazing is all you do. Other companies seemed to have fingers in different pies. We wish you all the success you deserve in your business.
From, Linda and Tony
Thank you….the windows are great…fantastic. I have finally got relief from the constant noise of South Terrace and I have already noticed the reduced heat when we had a warm day during this last week. I think the installation was just perfect and I am really happy with everything.



If you require more information on our great range of products, please feel free to use our online form below.